About Chiara Mazzucco
If you're wondering how to pronounce my name, it's Key-Are-Ah. To avoid being laughed at, please make sure you've got that down before you approach me about my websites.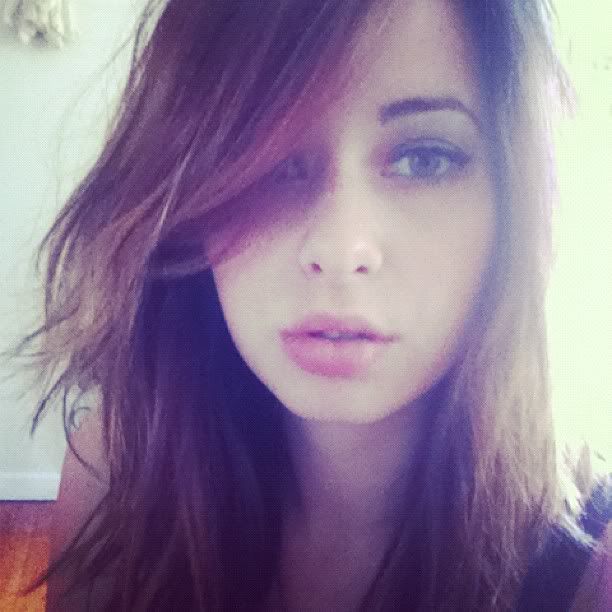 I write about the realities of sex, dating, and relationships in a brutally honest style and am also the Editor and co-founder of The Indie Chicks – An Online Magazine for the Bad Ass Independent Woman". I just moved to New York with my Zombie slayin' hunk of a hubby, our beautiful baby boy, and 3 crazy cats.
But let's talk about this site. What started as a place to vent in my heartbroken teen years has developed into a full blown obsession; I devote most of my life to writing. I'm fascinated by the complexities of human behavior and like many other bloggers, have decided my opinions are worth reading.
I'm open minded and brutally honest; I welcome all readers be the same.
I published my first book The 9 Mirages of Love: How to Stop Chasing What Doesn't Exist in December 2011. It's saving the sanity of thousands of people in this country..it can save yours, too. I wrote the book to compliment and be an additional resource for my readers. If you really want it and can't afford it, I'll give it to your for free.
And as mean as I sound, I'm actually quite nice. You'll find my articles to be humorous, realistic and down to earth.  My advice is free.. so if you are looking for a budget-friendly Dr.Phil* stand in, I'm your gal. Just shoot me an email (chiara@chiarasays.com) or use the Contact Form and I'll respond within 24 hours.
My Twitter is action packed with witty tid bits for you to enjoy and my Facebook Page helps you stay up to date with the latest articles.
About This Site
My past is a clusterfuck of romantic mistakes. This website, which was once a personal blog with an identity crisis, was a place for me to bitch about them. Eventually, I added my friends to the mix and began writing about their issues. Before I knew it, it had become my life. And apparently, people liked what I have to say. I realized this was my dream.. and I wasn't going to wait for the future to present itself; I was going to build it myself.
In 2011, ChiaraSays had yet to really define itself. This year, things are going to be very different. The site has been growing based on the needs of its readers, and it's constantly shifting to find its perfect form.
So here is a safe place to learn about sexual exploration; a place for you to learn the ins and outs of dating and relationships; a place where you'll be told you're acting like a lunatic when you can't stop obsessing. This website houses tips and tricks to improving yourself; red flags to steer you in the right direction; steps towards recovery after one too many emotional break downs.
This site is everything I wish I would have known.
A Toast
To every screwed up ex I've ever dated, to every failed relationship and to every friend with even more terrible stories to share: you've inspired me. Thank you, you've led me to my life calling.
(*Even if I charged you $400 a minute, I'd still be better than Dr.Phil)